Podcast: Play in new window | Download
Subscribe: Apple Podcasts | Android | Google Podcasts | Stitcher | RSS | Subscribe
Skål! We're delving into Matty Mayhem's Scandinavian heritage and drinking some Viking Blod mead by Dansk Mjød. This golden elixir is 19% ABV but goes down nice and easy like honey. Dave takes a spontaneous trip to New York City to see some comedy and do the regular tourist stuff. Matt is becoming obsessed with trying to set a high score in Burgertime. Dave also goes fly fishing for the first time and tells the tale of how it went. Dave doesn't listen a little bit and Matt boils everything he eats.
Beer Mead featured in this episode:
Dansk Mjød – Viking Blod |19% ABV|
In order to establish this mead we have combined the traditional brew with dried hibiscus. In addition to the color this spice adds an aromatic and floral aftertaste to this mead, like a good madeira.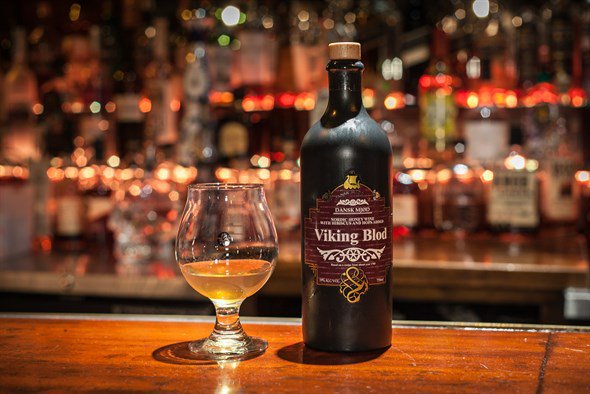 Call in and ask the Brewsaders some questions or recommend a beer using the Brewsaders hotline:
+1-857-293-1442
Follow the Brewsaders on social media at:
http://brewsaderspodcast.com
Facebook: 
TheBrewsaders
Twitter: 
@theBrewsaders
Instagram: 
BrewsadersPodcast
Untappd: 
@BrewsadersPodcast
Get your Brewsaders shirts
here
---